BE Electromobility and Autonomy Solutions is a line of products and services providing an easy step towards transportation and production optimization.
Our technologies are implemented in electric vehicles and mobile and stationary devices increasing their efficiency, minimizing costs and improving the environmentally-friendly image of a company. BE BMS
BE BMS is a system that enables monitoring and management of batteries designed for the most demanding systems. In the basic configuration the system consists of multiple CMUs (Cell Management Units), which manage a separate cell section and a PMU (Pack Management Unit). The used architecture allows for reduction of battery wires, which has a significant impact on the safety, simplicity of the installation and battery production costs minimization.
BE BMS is also an excellent choice for multi-modular systems, since it supports multi-battery architecture.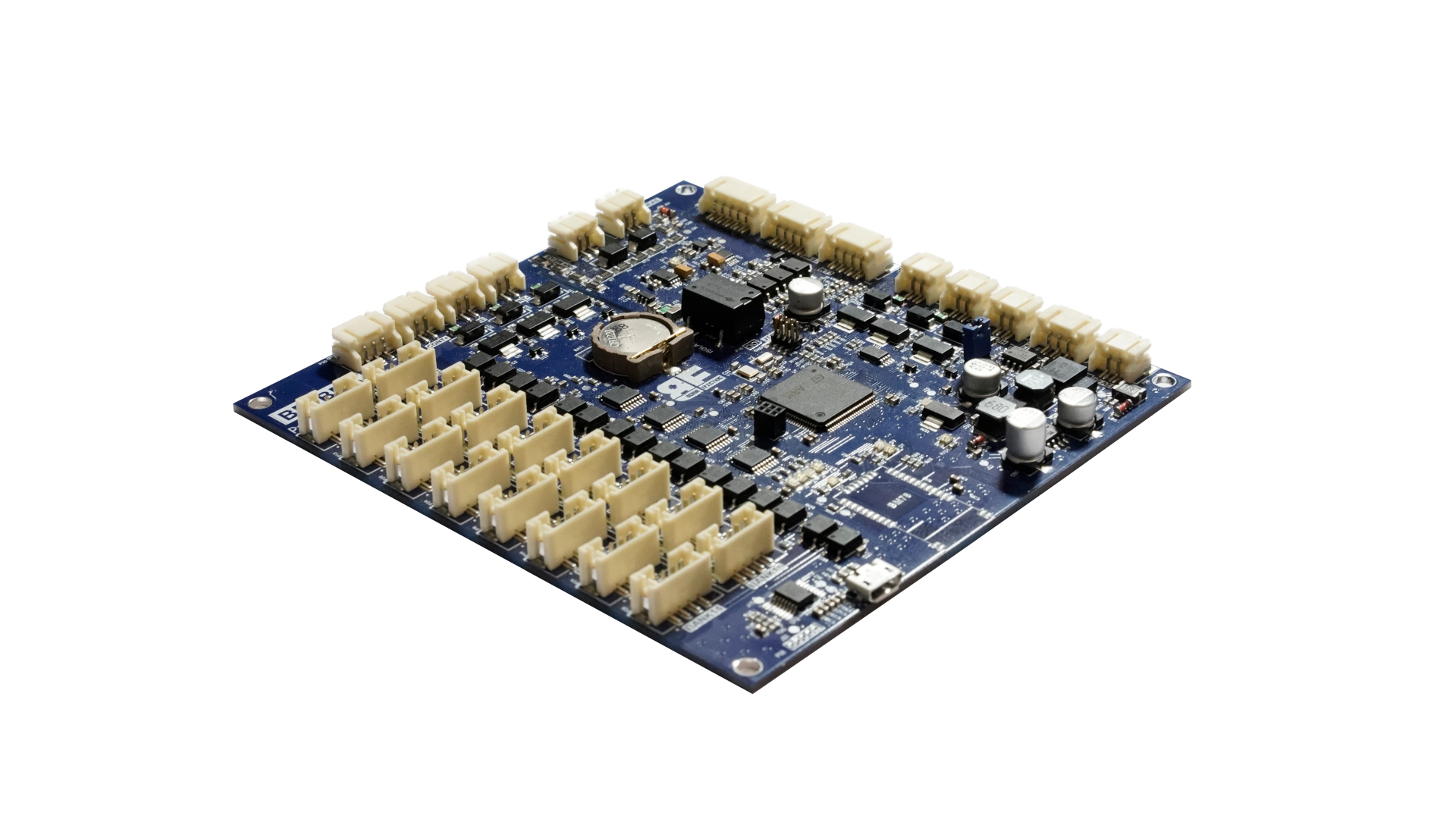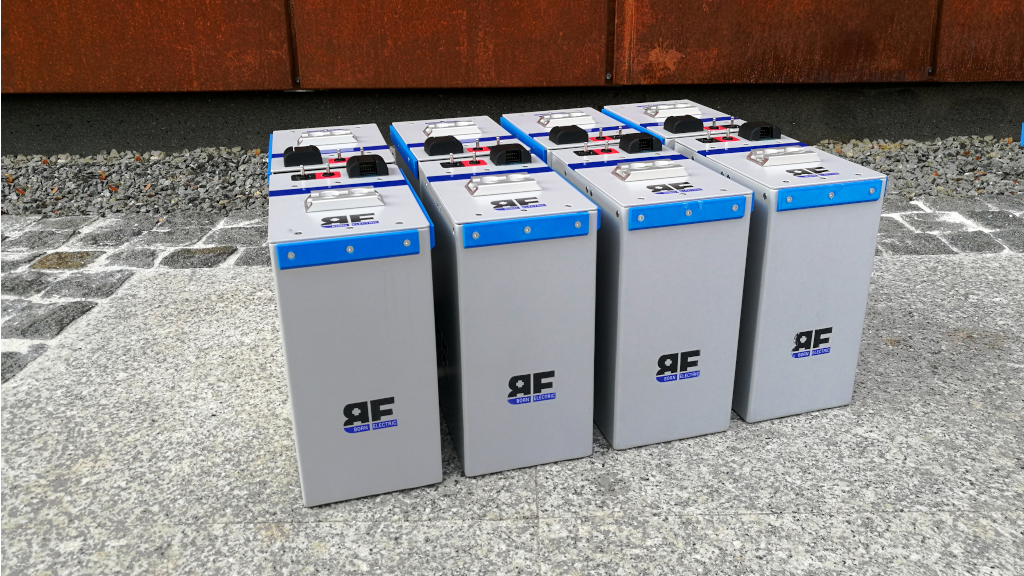 BE Battery
Born Electric has comprehensive knowledge and experience in designing battery systems – not only modular and mobile but stationary solutions as well. BE creates solutions based on Li-Ion and LiFePO4 cells on the daily basis. Our company designed batteries with a voltage of up to 1000 V and a capacity of up to 80 kWh. We develop proprietary solutions of cell connection, cooling systems and dedicated enclosures meeting the strictest standards. Energy flow optimization
Born Electric designs technology based on SCADA (Supervisory Control and Data Acquisition) enabling energy management. The system is dedicated for management and storage of grid energy as well as renewable energy. The main functionalities of the system include data gathering, visualising and archiving, energy flow automatization and alarming. The automation is realized according to so called "day plans", which forecast energy flows due to renewable sources, storage state of charge and energy demand. The system is based on the smart grid concept and enables easy scalability by multiplication of physical elements.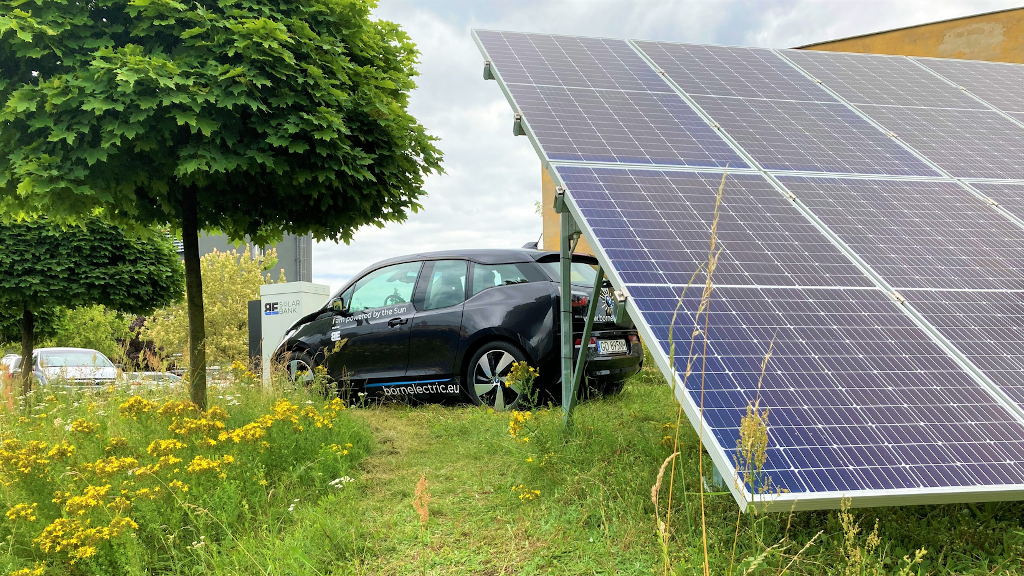 Electric drives
We develop electric drives for special applications. The drive components we use are based on proven technology from our Swiss partner Sonceboz. The BLDC motors are a perfect solution for small and lightweight vehicles and devices. Our drives are also excellent for all applications where speed and position control is critical.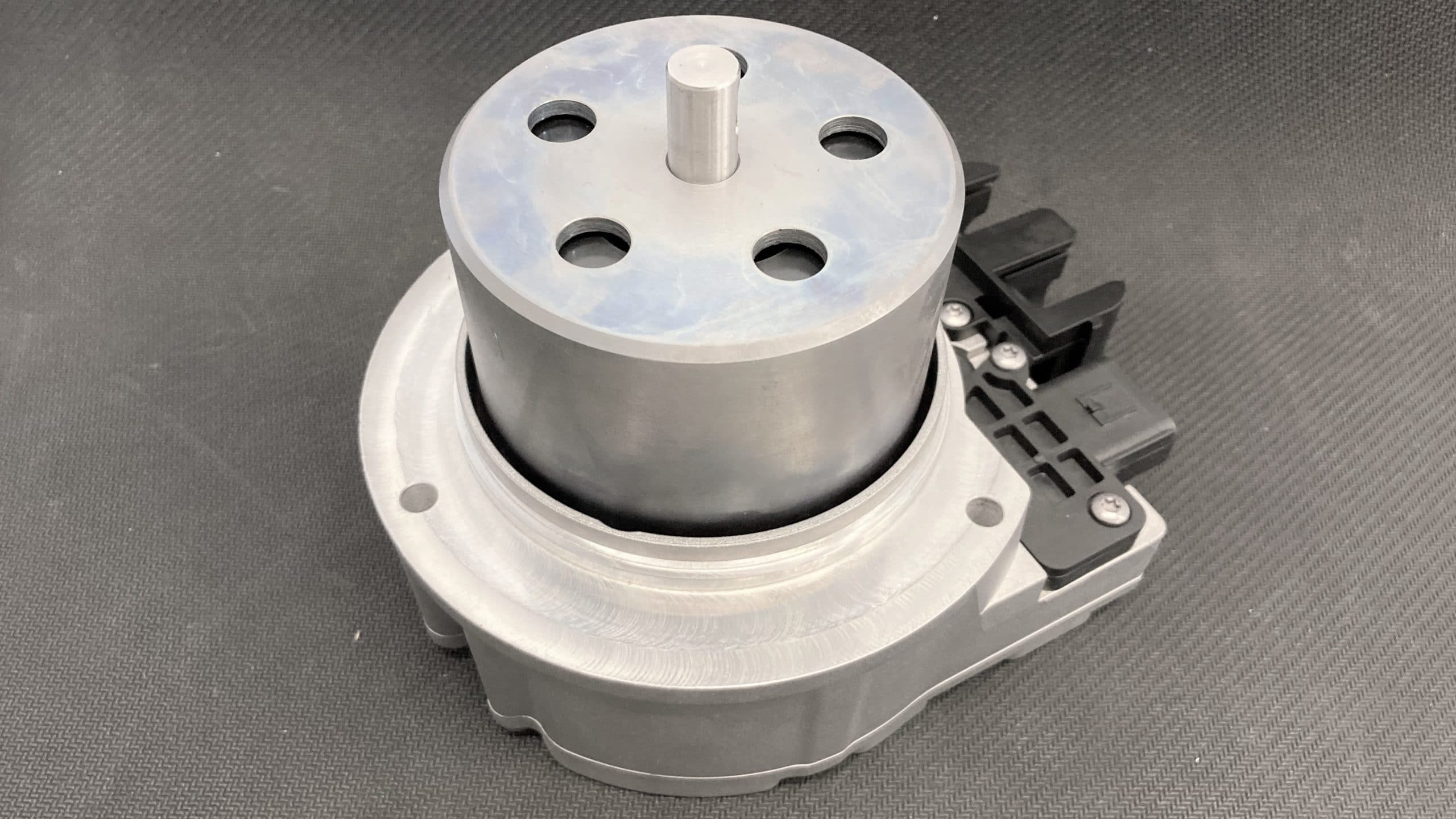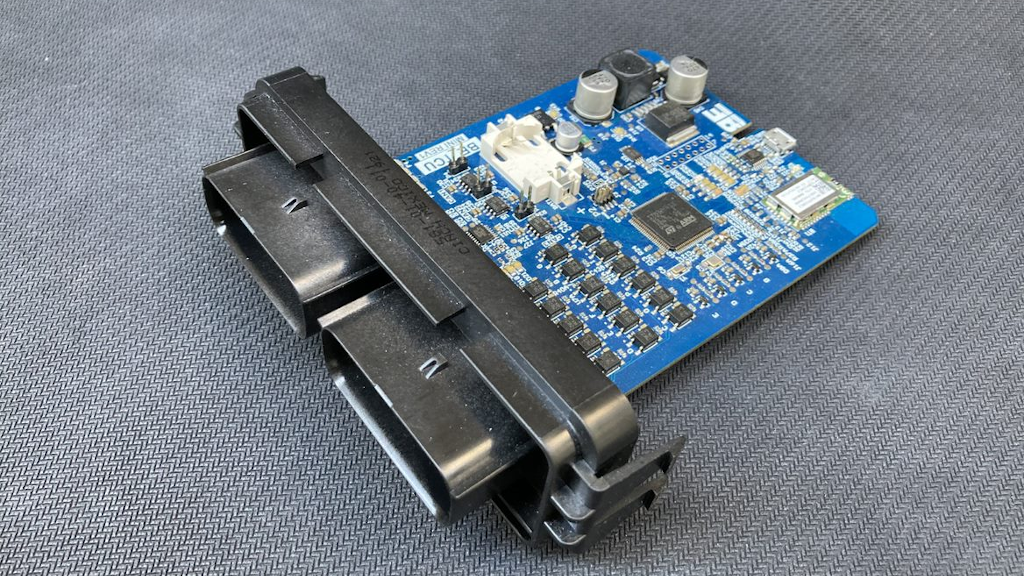 Control systems
We develop dedicated control systems for electric vehicles. The computers manage communication, motor and battery control, sensor data acquisition and analysis. The analysis is performed by the algorithms developed by BE, including torque vectoring, in order to maximise effectiveness and safety of the drive systems. Autonomy
The systems we design allow for achieving the 5th autonomy level on dedicated electric platforms. Applying a series of cognitive technologies such as lidar, thermal imaging cameras and depth cameras, enables the platform to precisely position itself in space and plan its trajectory. The system allows for terrain analysis in infrared spectrum, thermal vision and visible light, hence it is able to effectively classify and define encountered objects. The solutions can be used for instance in military applications, human and animals' detection or in agriculture for ripe crops detection.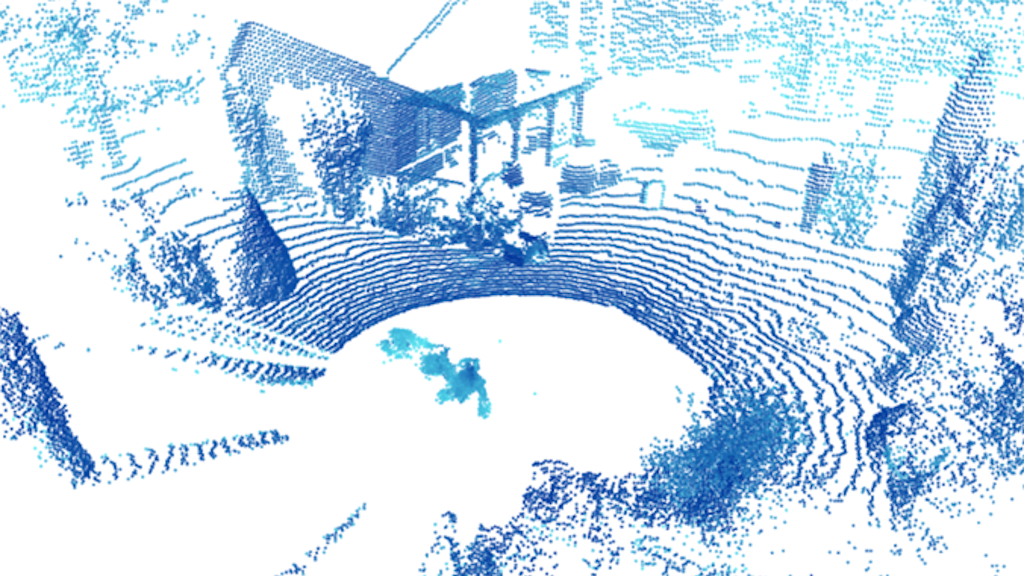 Data Hub
Data hub is a technology allowing hardware data collection using communication bus such as RS232, RS485, CAN, SPI or I2C. Additionally, it supports sensors which use Ethernet or Bluetooth connection. After collecting the data, it performs preliminary analysis and streams it to the BE network platform.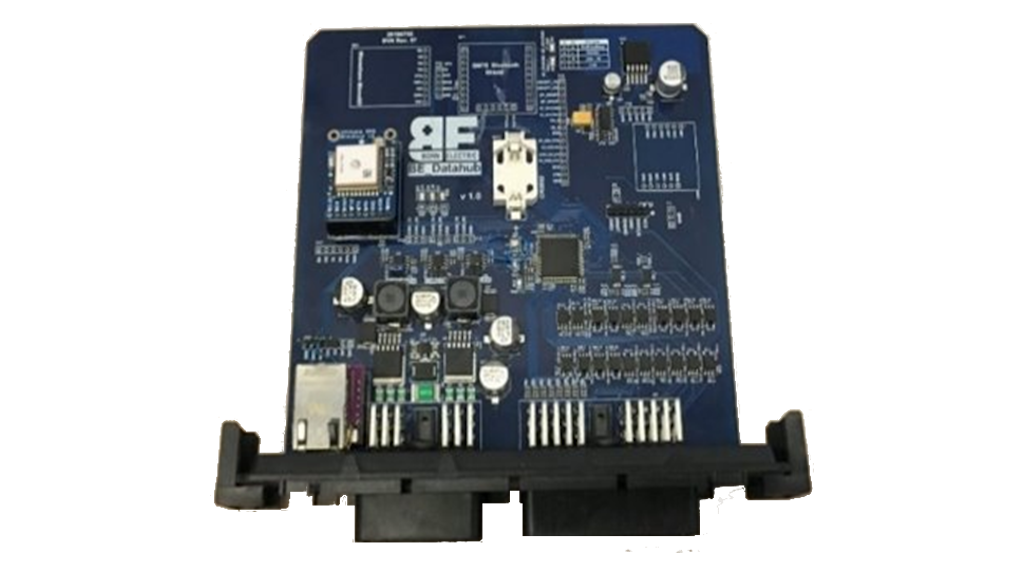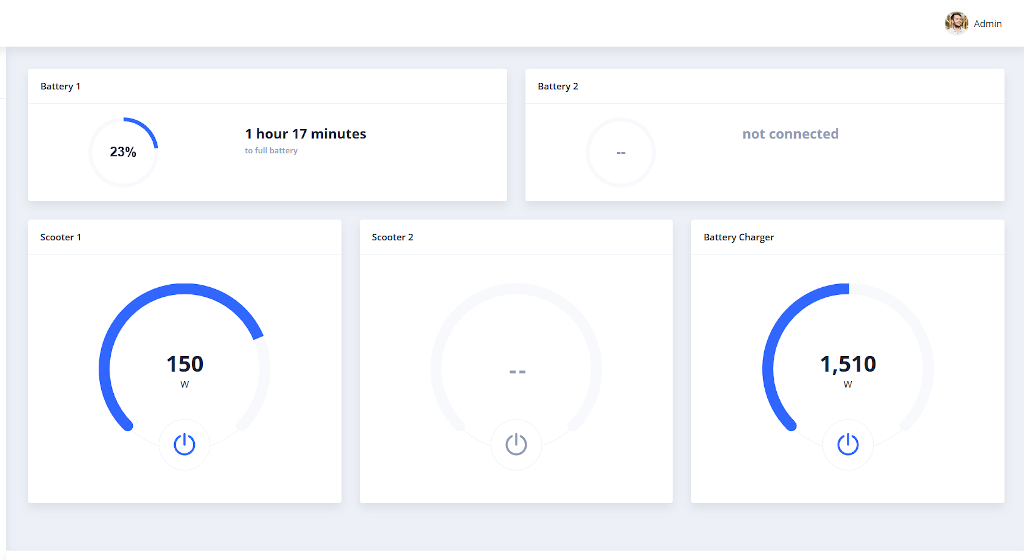 WEB Platform
Online platform allows for easy monitoring and maintenance of IoT devices.  It provides rapid data analysis and intuitive cooperation with hundreds of devices. Its scalability is achieved by modular architecture and is based on high-tech cloud solutions. The platform is used for monitoring of batteries, BE Solar Bank and BE Smart Light Spot.
Mobile App
Dedicated mobile apps allow fast and easy analysis of the system's current state. Intuitive user interface provides access to telemetric data. The app can manage cloud data (as in case of BE Solar Bank) as well as via Bluetooth interface (as in case of BE Plug & Drive).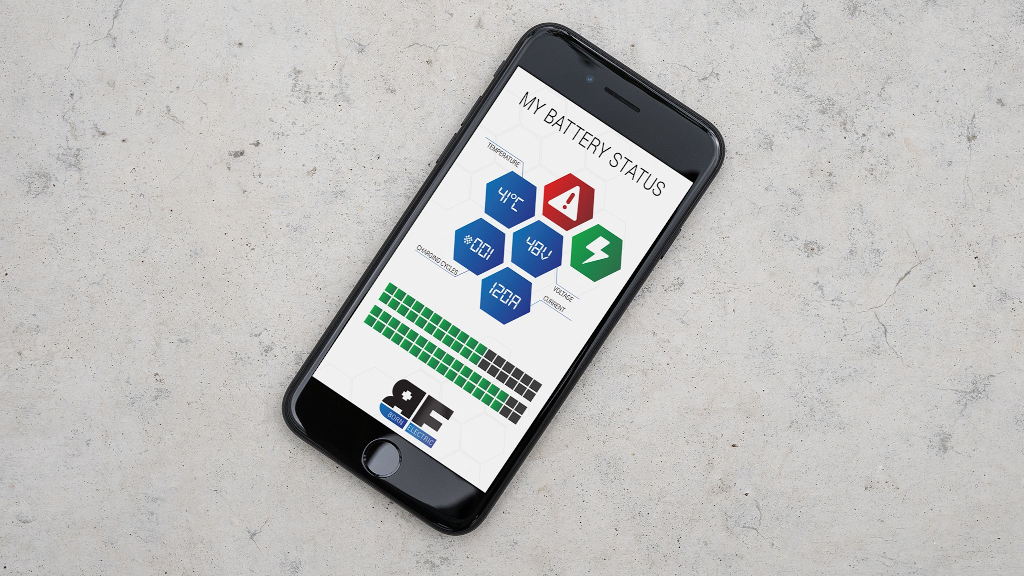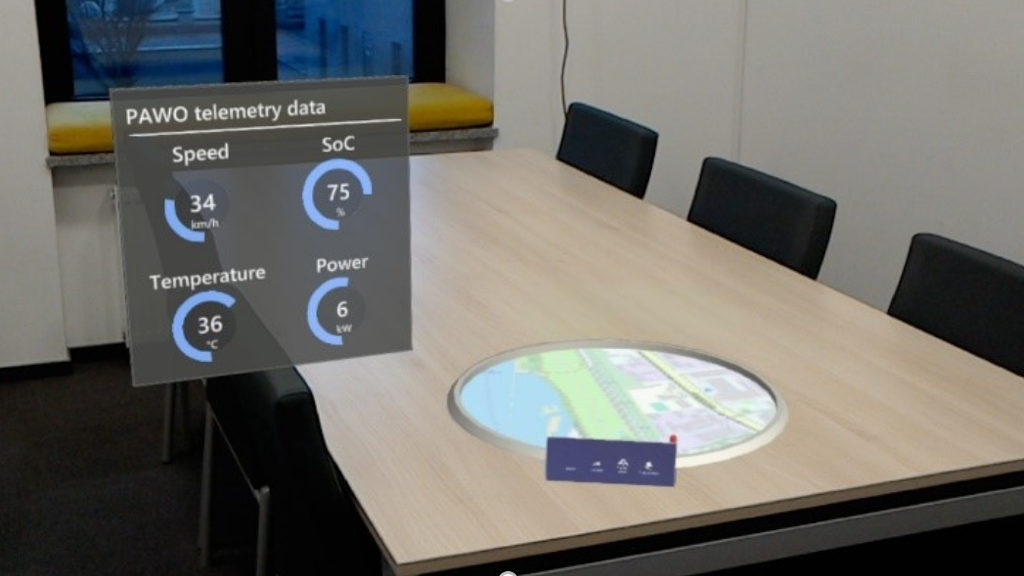 Augmented Reality
The dedicated app for Microsoft Hololens goggles allows data visualisation in augmented reality. Apps are controlled by gestures and vocal commands. Application of 3D interface enables easy data visualisation and analysis. Additional applications allow 3D models presentation. AR applications are employed in projects such as PAWO or BE Battery.